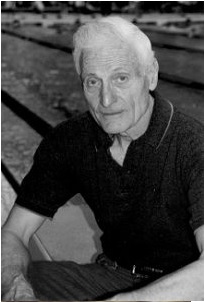 The following outline of essential drills and technique tips in developing the butterfly stroke was presented and demonstrated in a pool session at the 2003 ASCA World Coaches' Clinic in San Diego by Coach Dick Hannula.
A. Essentials
1. KICK! In order to swim great butterfly, you must develop a great kick.
2. Streamlined torpedo position. Emphasize the torpedo position with the hands placed one over the other, the arms squeezed in tight behind the ears, and stretch the arms forward with elbows extended.